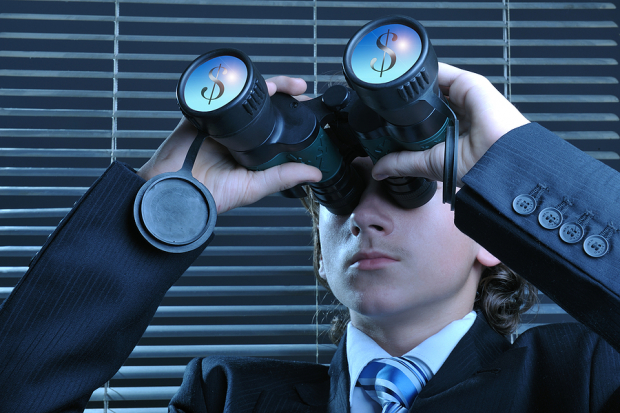 3 Stocks Seeing Insider Activity in 2022 – November 16, 2022
Investors closely watch insider buys.
And it's easy to see why, as it's always a confidence booster when a high-profile name invests further.  
Of course, it raises a valid question – who is defined as an insider?
An insider is defined by section 16 of the Security Exchange Act as an officer, director, 10% stockholder, or anyone who possesses information because of their relationship with the company.
As expected, many strict rules apply to insiders. A few of these are listed below.
Insiders can't trade based on material nonpublic information, they must pre-clear all trades, and all transactions of the company's stock must occur during the Window Period; the Window Period opens on the second trading day following the company's quarterly or annual earnings release and closes 20 days later.
Further, insiders are prohibited from selling short and trading, writing, or purchasing "put" or "call" options on the company's stock whether or not such options are traded on an exchange.
Finally, insiders must disclose purchases, sales, and holdings of their company's securities by filing SEC Forms 3, 4, and 5.
Three stocks that have seen insider activity in 2022 include Caterpillar (CAT – Free Report) , Broadcom (AVGO – Free Report) , and Albemarle (ALB – Free Report) . Below is a chart illustrating the year-to-date performance of all three stocks with the S&P 500 blended in as a benchmark.

Image Source: Zacks Investment Research
Let's take a closer look at each purchase.
Caterpillar
Caterpillar is the world's largest construction-equipment manufacturer. The company designs, develops, engineers, manufactures, markets, and sells machinery, engines, financial products, and insurance to customers.
David MacLennan, a director of CAT, has bought company shares twice so far this year.
CAT's earnings outlook has turned bright over the last several months, landing the stock into a favorable Zacks Rank #2 (Buy).


Image Source: Zacks Investment Research
Broadcom
Broadcom is a premier designer, developer, and global supplier of a broad range of semiconductor devices focusing on complex digital and mixed signal complementary metal oxide semiconductor (CMOS) based devices and analog III-V-based products.
In March of this year, Raul Fernandez, a director of AVGO, purchased a total of 168 shares with a total transaction value of roughly $98 thousand.
AVGO's dividend metrics would excite any income-focused investor seeking exposure to tech; the company's annual dividend yields a sector-beating 3.1% paired with a 26.3% five-year annualized dividend growth rate.
AVGO's payout ratio sits at a sustainable 51%.


Image Source: Zacks Investment Research
Albemarle
Albemarle is a leading producer of highly-engineered specialty chemicals with three reportable segments: Lithium, Bromine, and Catalysts.
Chairman, President, and CEO of ALB, J Kent Masters, purchased 5241 shares in February with a total transaction value of just under $1 million.
Albemarle carries a loaded growth profile, with earnings forecasted to soar 420% in its current fiscal year (FY22) and a further 37% in FY23.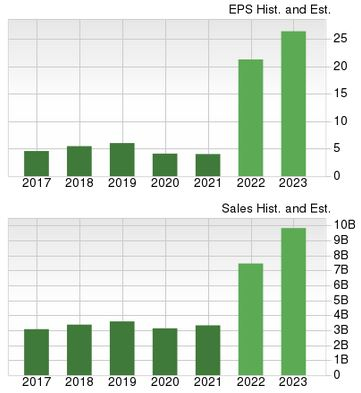 Image Source: Zacks Investment Research
Bottom Line
Investors closely follow insider transactions, and for understandable reasons.
After all, if an insider is buying, it could only mean one thing – they anticipate the stock price to increase.
All three stocks above – Caterpillar (CAT – Free Report) , Broadcom (AVGO – Free Report) , and Albemarle (ALB – Free Report) – have seen insider activity in 2022, instilling confidence moving forward.
Of course, many rules apply to insiders.
Most importantly, they have a longer-term holding horizon than most, a critical aspect that market participants should be aware of.